Scimmiabastarda is an italian underground label dedicated to extreme music. Let's keep in touch or go fuck yourself.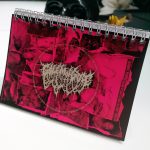 Yes, 2021 Could Be Worse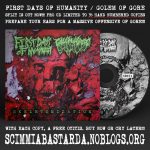 THANKS EVERYBODY FOR THE SUPPORT!!! LISTEN THIS SHIT RIGHT NOW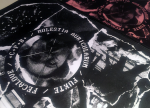 FUKTE / FECALOVE / +C+P+B+ / MOLESTIA AURICULARUM split CD 4 way… OUT NOW!!! 40 minutes of total HARSHNOISE for your personal ear bleeding!!! DVD case with a special insert inside. Catalog number: SB030 BUY THIS SHIT RIGHT NOW FECALOVE FUKTE +C+P+B+ MOLESTIA AURICULARUM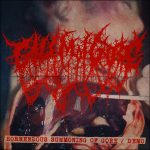 Golem Of Gore "Horrendous Summoning of Gore /Demo" OUT NOW!!! For fans of LAST DAYS OF HUMANITY, DYSMENORRHEIC HEMORRHAGE, FECULENT GORETOMB, LYMPHATIC PHLEGM… and GORE!!!!!!!! www.golemofgore.bandcamp.com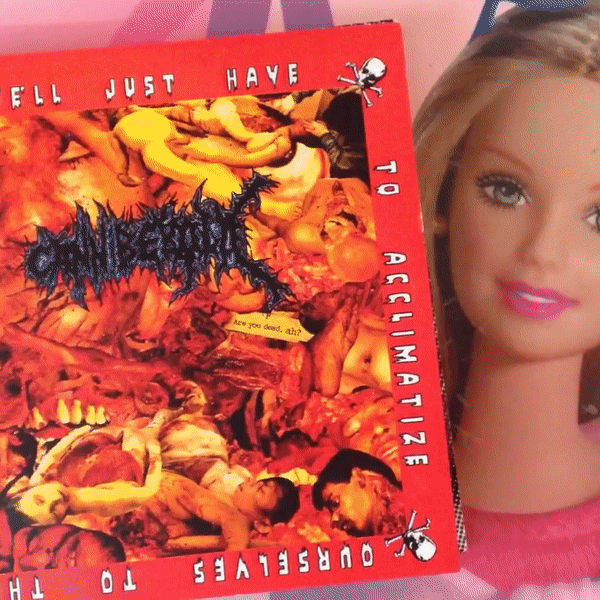 Scimmia Bastarda Records isn't dead. Stay tuned freaks!
Prod. by Scimmiabastarda Rec. and Abisso Serigrafia on 100 hand-numbered transparent purple tapes, the official repress of METH DRINKER first LP!!! Filthy sludge from New Zealand for EYEHATEGOD, GRIEF, DYSTOPIA fans!!! Tape + 1 t-shirt = 15€ + shipping cost. We accept wholesales!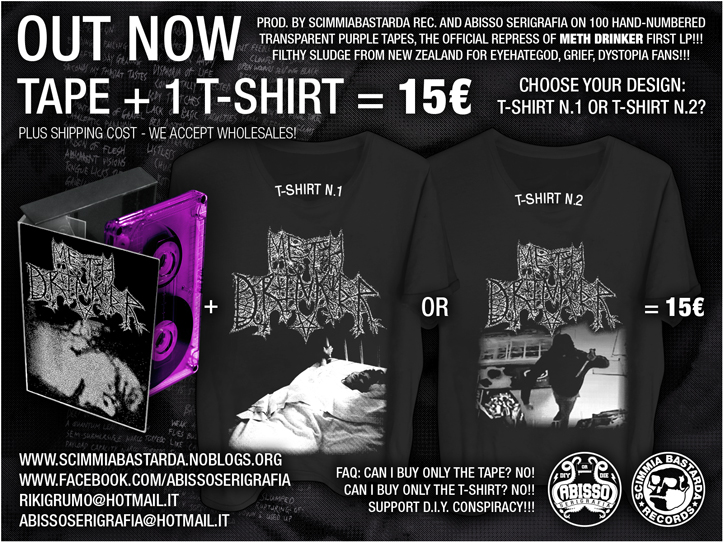 2 Minuta Dreka / Extreme Smoke 57 – split ep (SB 023)
"THE GREAT NOISE FROM HELL" split ep!!! 2 Minuta Dreka (Bologna noisecore madness, features unreleased studio recordings from 2003 with historical line up: Wally Ache, Cisco the Hellspawn, Enkigroar, Jack Off) and Extreme Smoke 57 (Nova Gorica pure alcoholic noise veterans)… no words' needed!!! Limited to 300 copies (100 orange copies)! Only for true noisecore freaks. Regular copy 5€ – Ltd copy 6€
4 way split featuring the nastiest gore-grind you can find. Limited to ONLY 250 copies! FINALLY AVAILABLE AFTER YEARS!! THIS SPLIT IS A SMELLY PIECE OF FUCKING SICK GORE GRIND!! 2 BANDS EACH SIDE,3 MINUTES EACH BAND!!! A MUST FOR ALL GORE MANIACS AROUND THE WORLD!!
Pulmonary Fibrosis: French pathological goregrind masters!
Fecalizer: Mexican coprophagist zombie squad!
Cannibe: italian underground cannibalistic goregrind!
Olocausto: italian violence & murder worshippers!
Ebola / Grumo – split ep (SB 020)
Ebola (Brescia raw crustgrind) and Grumo (Modena trash grind). Pressed in 300 copies! Check your copy before and …FOAD!!!